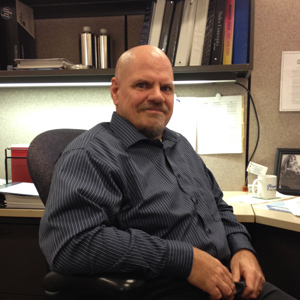 Title
Inside Sales Representative in Cleveland
What is your role at Pipeline?
Inside Sales
When did you start (Month/Year) at Pipeline?
January 2014
Family?
Spouse, AJ
Pets?
3 dogs: Zander, Emily and Svetlana
What do you enjoy about living in your state/area?
The change of season (sports season) in CLE, Culture and restaurant options, Lake Erie and the islands, Southern Ohio hills and the nice blend of activities each offers
Hobbies?
Boating, kayaking, bowling, paddle boarding and nature
Pet peeves?
Sitting in traffic
Who has been the greatest inspiration in your life?
My Wife, AJ
Read any good books?
The Once and Future King (Original King Arthur)
Favorite movie? 
Star Wars
Favorite color?
Green
Favorite food? 
Meatloaf (ketchup based) w/mac & cheese
What is something that you think no one knows about you?
I have performed two marriages, (with no divorces to this point) and I was the 1973 Lorain County Easter Seals poster kid (met Neil Zurcher and found out we were cousins)
What would you want other people to know about you?
I am better at cornhole than my championship record demonstrates (0-2).
What 1 word best describes you?
Juanita (another inside sales rep) says, "Grating."
What do you enjoy most about working at Pipeline?
The people