Agricultural Packaging: Lawn and Garden Plastic Bottles, Pouches, and More
Lawn and garden supplies are a massive industry that demands durable agricultural packaging that stands out on shelves. Pipeline Packaging is here to help companies invest in the best, most cost-effective packaging for their consumer and industrial lawn, garden, and agricultural products.
Whether your products are meant for homeowners or farmers, Pipeline is here to help. We work with a variety of businesses to invest in the right plastic bottles, pouches, and other agricultural packaging solutions for their products and customers.
Pipeline's goal is to ensure that your company gets the right agricultural packaging you need when you need it. We maintain relationships with more than 400 manufacturers around the globe to ensure that you have access to the perfect trigger sprayers, view stripe bottles, and other packaging solutions for your lawn care, gardening, and agricultural products.
Types of Lawn and Garden / Agricultural Packaging
When you need lawn and garden packaging, Pipeline has you covered. We supply a wide range of both standard and customizable agricultural packaging for lawncare products, gardening supplies, and agricultural goods. These solutions include:
Value-Added Agricultural Packaging Services
At Pipeline, we strive to be more than just an agricultural packaging supplier. Pipeline's goal is to help companies streamline processes, reduce resource costs, and increase market share through our services.
Pipeline adds value through a proactive approach that helps you ensure consistent product availability, invest in reliable agricultural packaging, and experience top-notch customer service. The following value-added services help make Pipeline a true partner for all your packaging needs.
Pipeline Packaging: The Right Agricultural Packaging Supply Company for Your Lawn and Garden Products
When you need quality agricultural packaging with a shelf presence to succeed, Pipeline is the supplier you need to succeed. We can work with you to maximize your products' shelf presence, assemble packaging, and invest in a solution that's right you're your products and budget. With our selection and packaging services, we're the right partner for all your lawn care, gardening, and agricultural product packaging.
Ready to work with a packaging supplier that helps you get the most value for your business? Contact Pipeline Packaging today to invest in the right solution for your packaging needs.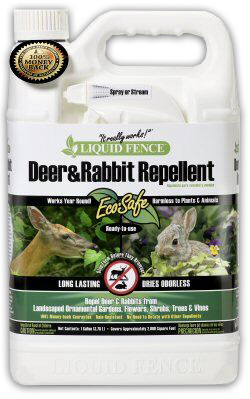 Custom F-Style Contains Costs for Liquid Fence®
Liquid Fence® products are sold in most lawn and garden centers, which was part of their packaging challenge. The original 1-gallon f-style container included a sprayer and hose in a separate bag that was twist-tied to the bottle. Easily 1/3 of the bottles lost their sprayers in transit or through casual handling in the stores.
Pipeline worked with Liquid Fence to design an f-style with a specially shaped cavity in the side of the bottle. The sprayer and hose would rest here, secured in place by the printed plastic sleeve that Pipeline also assisted in developing. The design was unique enough that Liquid Fence also needed approval from its retailers to make the change in bottles.
The results have been fantastic. Sprayer loss/breakage has been cut by virtually 100%, saving the customer the cost of returned product. Pipeline Packaging also handles the warehousing, assembly, and sleeving of the bottles, reducing Liquid Fence's warehousing and operating costs by outsourcing. Winning NACD and NRHA Design Awards was just the icing on the cake!