Paint Packaging: Paints, Coatings, Adhesives, and Inks
Alternate paint packaging sources, UN testing, and modern designs frustrate most in these colorful markets. A large variety of glass, steel, tin and plastic packaging is necessary considering the number of assorted products a single company can produce. Alternate sources frequently need to be found due to last-minute fluctuations in the market. Prohibitive costs are often the result for purchasers.
Pipeline's nationwide manufacturing network can quickly and economically source the paint packaging you need when you need it. A just-in-time (JIT) delivery service program could also help reduce unnecessary costs. Our team can also assist with package testing, providing you with cost-effective convenience as well as products. Our team of experts is ready to meet any of your ink, coatings, adhesives, or paint packaging challenges - give Pipeline Packaging a try and you'll see how we can color your brands just a little bit brighter!
Related Products
Pipeline Packaging also stocks a wide range of glass and plastic bottles as well as tinplate containers suitable for inks and smaller coating containers. We cover larger containers from 1-gallon and 5-gallon paint cans through the largest of fiber, steel, and plastic drums. Utilize any of our US warehouses as a stocking point for a just-in-time [JIT] delivery program that will take the red out of anyone's eyes, leaving your paint packaging an embarrassing shade of red.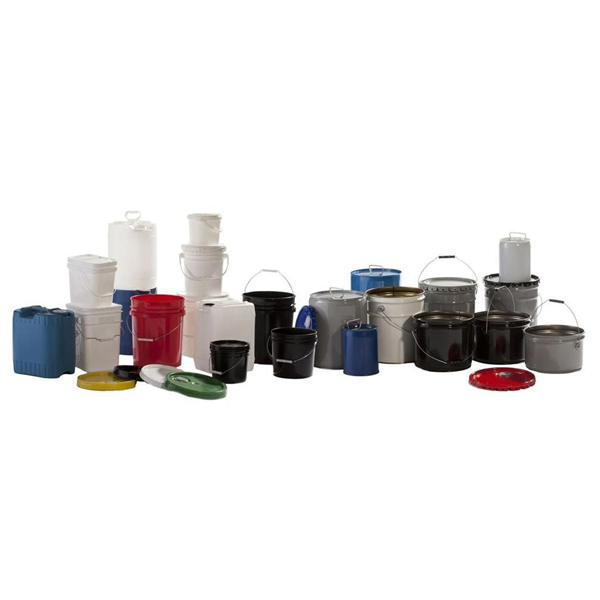 Pails are a significant part of our business. Choose from a variety of materials, shapes, colors, carrying capacities, and linings as well as the various UN specifications.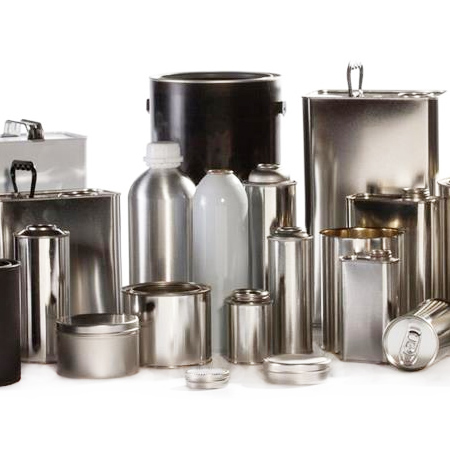 Metal cans and hybrid plastic cans are a mainstay in the automotive and paint/coatings industries.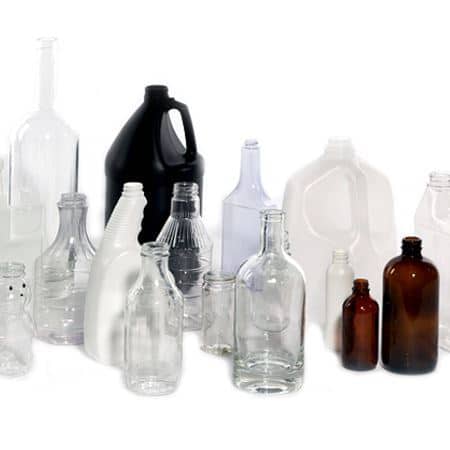 Pipeline Packaging has access to thousands of plastic and glass bottles. Whether you need pharmaceutical glass, food-grade packaging, or industrial containers, we can help with your company's needs.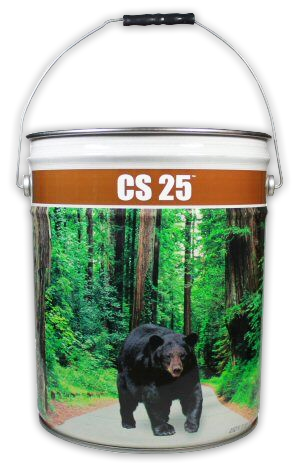 Steel Pail Lithography Makes Premiere Concrete the "Bear" in the Market
Premiere Concrete Solutions was not communicating the strength of its brand. Up to that point, they used labels on steel pails. Their competitors printed directly onto their pails for a more professional appearance.
Premiere and Pipeline developed intricate "bear art" to better promote their brand and visually compete on the shelf. Working directly with the pail manufacturer, the artwork was tweaked to ensure an accurate rendering with a stunning appearance.
The new pails definitely created a lasting image in the buyers' minds! Likewise, the packaging industry itself has also recognized Premiere and Pipeline's efforts. All four designs have been awarded NACD Decorating Awards – proof that your paint packaging on the outside can be as important as the product on the inside.
Contact Pipeline Packaging today to learn more about our paint packaging options in tinplate, steel, plastic, and glass.
As the nation's largest distributor of industrial packaging, we provide the knowledge and depth of resources to help you see the world through rose-tinted glasses.