Household Cleaning Products Packaging:
Cleaning Spray Bottles and Other Containers
It's a challenge to find cost-effective cleaning product packaging solutions for household chemicals and cleaners. At Pipeline Packaging, we supply businesses with quick turnarounds for reliable containers and closures. Whether you need wholesale containers for a cleaning company or manufacture your own household products, Pipeline is the right packaging supply company for you.
At Pipeline, we work with a variety of businesses in need of the right cleaning product packaging. Thanks to our relationships with more than 400 manufacturers around the globe, we can help you invest in the perfect disinfectant containers, plastic spray bottles, and other household chemicals and cleaning products packaging. These capabilities allow us to serve a wide variety of markets and end users, including the following.
Janitorial companies
Household cleaning companies
Disaster cleanup businesses
Household chemical manufacturers
Types of Cleaning Products Packaging
If you need cleaning product packaging, we can help you find the right containers and closures for your exact needs. Our access to a vast range of products allows us to deliver cost-effective solutions that are not only durable enough for your chemicals but also available via timely shipping that keeps your business on schedule.
From janitorial spray bottles and detergent bottles to twin necks and packers, Pipeline has you covered when you need quality, leak-proof packaging. Speaking of covers, we can help you with chemical-resistant trigger sprayers with adjustable nozzles, sifter caps, and other types of closures as well. We'll help pair you with the right components that will make your cleaning products shine.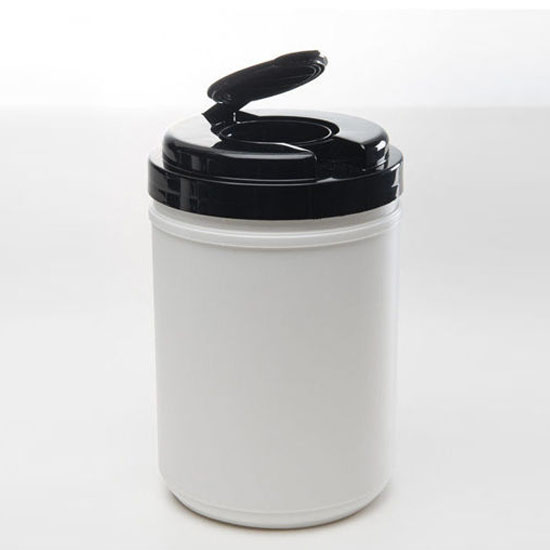 Trigger Sprayers
Dispensing Pumps
Dispensing Caps
Screw Caps
Sifter Caps
Related Cleaning Product Packaging Services
When you're ready to invest in packaging for household chemicals and cleaners, your supplier should provide more than just containers and closures. Pipeline strives to serve as more than any ordinary packaging distributor. That's why we offer several value-added core services to help you streamline your business, reduce resource costs, and increase market share
Pipeline's customers can testify that we take a proactive approach to help you ensure consistent product availability, invest in reliable packaging, and experience top-notch customer service. The following value-added services help make Pipeline a true partner for all your packaging needs.
Pipeline Packaging: The Right Cleaning Products Packaging Supply Company for Your Household Chemicals
When you need quality, cost-effective packaging for household chemicals and cleaners, Pipeline is here to help. Our goal is to help you invest in a reliable packaging for the right price, whether that's spray bottles for cleaning solutions, disinfectant packaging, or any other product need. With our selection and packaging services, we're the right partner for all your cleaning product requirements.
Ready to invest in the best, most cost-effective household chemical and cleaning packaging? Contact Pipeline Packaging today to learn more about our packaging options and design capabilities.