Package Testing:
Engineered to Last
Pipeline's team can help ensure the performance of your packaging – from structural package testing and analysis to streamlining and final deployment – in a variety of ways.
Package Testing and Development Recommendations
Pipeline can assist with evaluating your packaging with the goal to help you confirm packaging specifications as well as improve its effectiveness, safety, and versatility. Whether evaluating a container's effectiveness or providing a preliminary performance appraisal per Title 49 Code of Federal Regulations, our partnership with key suppliers can facilitate the following package testing as part of their analysis:
§178.603 Drop Test
Tests the ability of a package to contain and protect hazardous materials if dropped.
§178.604 Leak Proof Test
Tests the ability of the package to prevent leakage under conditions of normal transport
§178.605 Hydrostatic Pressure
Tests the ability of the package to prevent leakage of liquids under pressure.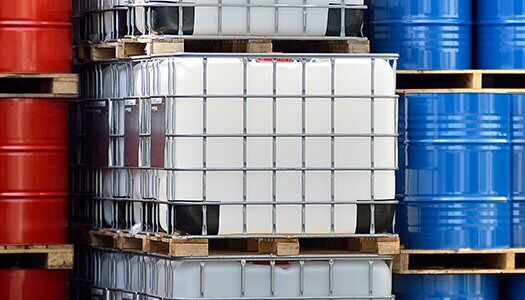 §178.606 Stack Test
Tests the ability of the package to maintain stability while stacked with similar-type packages.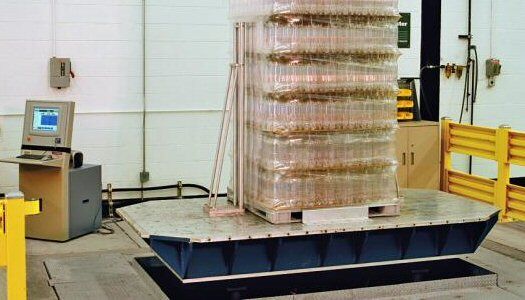 §178.608 Vibration Standard
Tests the ability of the package to withstand vibrations encountered during shipment. *Vibration standard is only required for initial design qualification package testing.
(Thanks to our manufacturing division, Cleveland Steel Container, for providing the package testing demonstration videos.)
* PLEASE NOTE: Pipeline Packaging does not certify UN standards with its package testing. We can, however, analyze your packaging for any concerns and provide a "pre-check" prior to paying for valid UN certification package testing.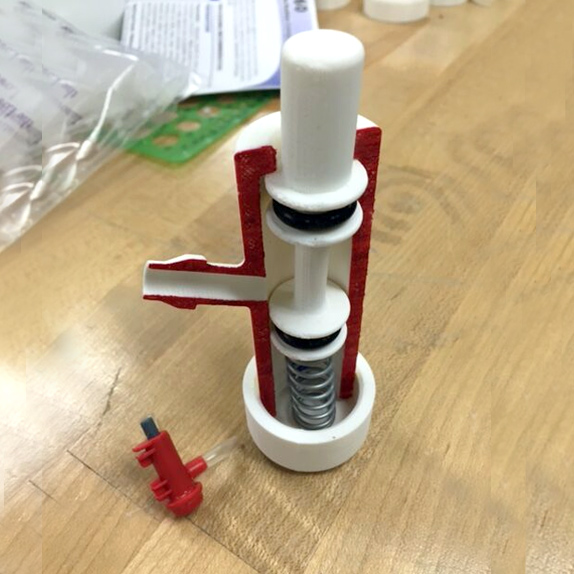 3D Printing for Packaging Analysis
A customer who purchases pump sprayers from us for years suddenly began experiencing issues. After pressing down, the pumps weren't releasing, fully preventing a hard seal. The result: dripping pumps.
A conversation with the manufacturer revealed they were providing the same pumps as always with no alternations. No other customer had reported leaking. They were at a loss to explain why the leaking was happening.
Pipeline scanned the pump and 3D printed it three times larger than its normal size. Examining a cutout of the larger model revealed some inner surfaces appeared worn away. Perhaps the molds used to produce the plastic parts were starting to wear down with time and use.
The manufacturer carefully inspected the mold used for this project. Our assumption was correct; wear and tear had just started to set in. Further, this mold had only been used on our customer's project, explaining why no one else had issues with their pumps.
While new pumps had already been produced from a different mold for the customer, the reason for the dripping had been discovered and reported. The older mold was retired so the leaking issue would not be a factor in the future.
Contact Pipeline Packaging today to learn how our engineering and testing services can benefit your operations.