Personal Health and Beauty:
Wholesale Cosmetic Packaging to Brighten Your Smile
"Unique packaging" and "quick turnaround times" are catch phrases for the personal care industry. Marketing and Purchasing – who don't always see eye to eye – must work together to select packaging. But, who can find the unique packaging design that Marketing craves while maintaining the budget and speed to market that Purchasing demands?
Whether you opt for the beauty of custom designed, wholesale cosmetic packaging, or stick with in-stock traditional options, we can provide further assistance beyond design and sourcing. Let us help from beginning to end – from sourcing or design to decorating and then warehousing and logistics. Pipeline Packaging will have you breathing easy and feeling better about your product in the market. There's more to wholesale cosmetic packaging sourcing than meets the eye.
Related Products
Customers come to Pipeline Packaging for our healthy selection of bottles, jars and closures that are synonymous with health and beauty: airless and lotion pumps, cosmetic, jars, tubes and more. Whether you prefer a practical resin package or an elegant glass container, minimalist white or PMS color match, Pipeline Packaging is here to help the consumer see the unique beauty of your products. Wholesale cosmetic packaging partners who understand the unique needs ot the cosmetic industry are in short supply. Let our experts show you the "real beauty" they possess and how easy it can be for your team to gain an advantage for your wholesale cosmetic packaging needs.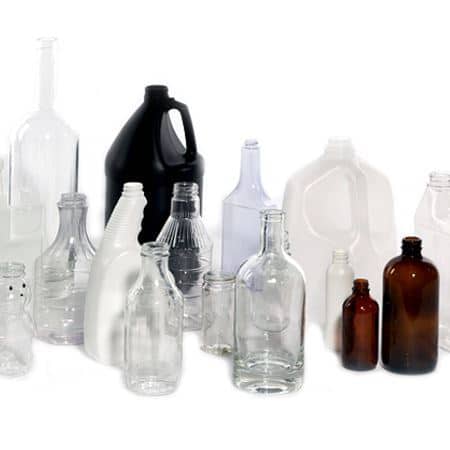 Pipeline Packaging has access to thousands of plastic and glass bottles. Whether you need pharmaceutical glass, food-grade packaging or industrial containers, we can help with your company's needs.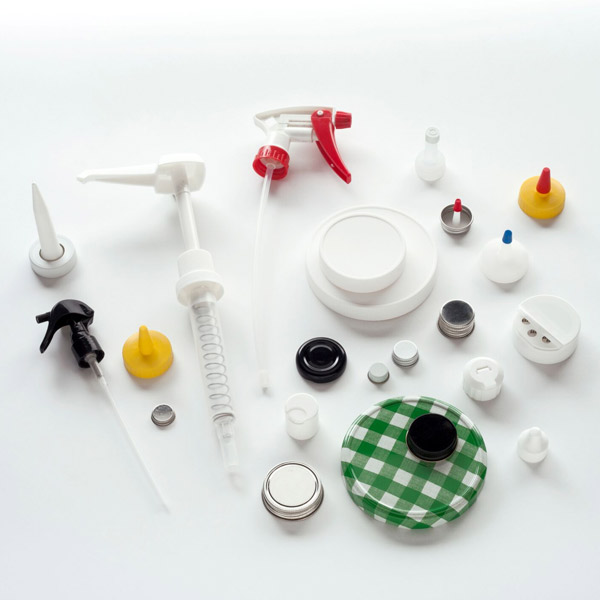 Closures for your containers come in a wide variety: caps, lids, pumps, sprayers, faucets, plugs, capseals and more. Metal or plastic are the most common materials in cap construction.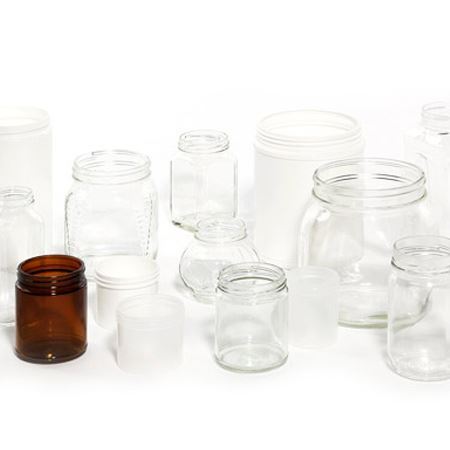 Pipeline has a broad range of jars to accommodate your needs. Options include glass or resin, stock or custom color, neck finishes, as well as over 30 styles to choose from.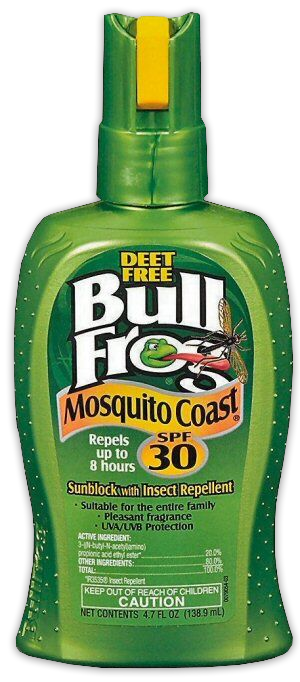 Custom HDPE Bottle Takes the Sting Out of the Market
Bull Frog sunscreen faced significant competition in the sunscreen market. As part of a re-branding, they wanted a unique, custom design that would stand out from other packaging as well as communicate the unique qualities of their combined water-repellent sunscreen and insect deterrent.
Pipeline's unique design features dimpled grips, a practical enhancement considering the product's use near water. Different neck finishes could be used based on market demand. Finally, the brand colors – green and yellow – were incorporated as part of the overall brand marketing.
Bottle Highlights
Blow molded HDPE
Dimpled "grip" side areas
Designed to allow alternate neck finishes
Post-release, not only has Bull Frog continued to gain market share, the bottle itself won a NACD (National Association of Container Distributors) Design Award. We've done this for brands around the world - see how we can do it for yours.
Contact Pipeline Packaging today to learn more about our custom services, wholesale cosmetic packaging selection and warehouse locations throughout the US. We'll help you look your best in any market.