Whether you need metal drums or steel pails, it's important not to overlook your steel fittings. Whether you need to attain a specific UN rating or your product is incompatible with plastic packaging, there are a few notable factors that play a key role in making sure your steel fittings are perfect for your products.
Steel fittings come with a variety of gasket options, and it's important to match your fittings to your specific packaging needs. An improper match can lead to faulty packaging, so it's important to consider a few different factors to identify the right steel fittings for your metal drums and pails.
Match Steel Fittings to the Product Being Packaged
The first step toward figuring out the right steel fittings for your container is to consider the product being packaging. As with the container itself, it's imperative to evaluate whether your product will work with certain fittings.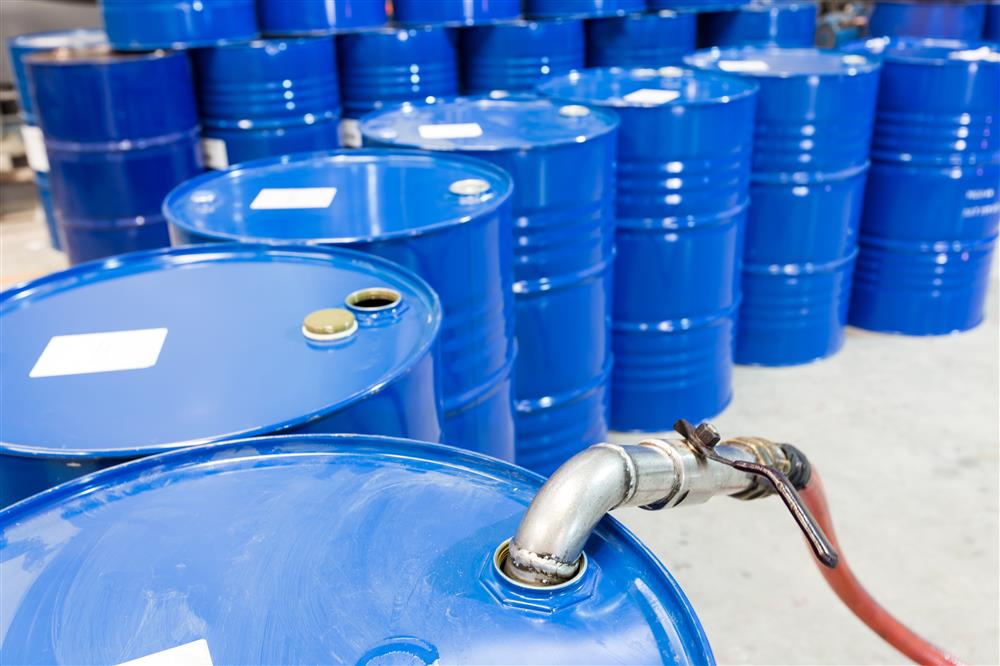 Various fitting and gasket materials may corrode or have some other negative reaction when in contact with specific products. Not only will this cause the fittings to break down earlier than expected, it can cause leakage and other major issues. A safety data sheet (SDS) will help your packaging distributor evaluate your products and identify an appropriate fitting to test and sample for your drums and pails.
Check UN Ratings for New Packaging Combinations
If you need a higher UN rating, it's important to know that your rating is comprised of many different things – the container, the fittings, how much the container is filled, how your products are shipped, and more. Steel drums with steel fittings have some of the highest ratings, but you may need to test your complete packaging solution to make sure that your combination of container, fitting, and other elements meet your desired rating.
Suppliers test all components together to determine a true UN rating. While you may have achieved your required rating with a similar metal drum or pail before, certain combinations of containers and fittings may require testing if it hasn't been done in the past. Even common items may require testing depending on what fitting solutions you need or if there's some element that creates a new packaging combination.
For example, you may need something certified with a vent closure, but certain drums aren't certified to have that type of closure. This scenario means that we'll need to test your desired packaging solution to make sure it meets your rating requirements. As such, it's important to keep UN rating testing in mind when you look to invest in new containers.
Factor in How the Product is Dispensed
There are different threading options available for steel fittings, so it's important to find a fitting that works with how to plan to dispense your products. It can be easy to overlook the thickness of the threads in the flange and the fitting.
Typically, the standard for fittings is national pipe thread (NPT). However, some dispensing equipment uses a different thread. If your fittings use NPT and your equipment uses something else – or vice versa – you won't be able to screw in a hose or some other tool to dispense your product from the container. As such, you'll want to communicate which threading your equipment uses so that your packaging distributor can make sure your fittings are made to match.
Find Steel Fittings That Fit Your Needs
Using the wrong steel fittings can make for a messy packaging situation. At Pipeline, we can work with you to make a recommendation based on your packaging needs. Our engineering team can review your SDS and required UN ratings to determine part compatibility and identify a potential solution to test. If your specific solution doesn't meet your required rating, we can identify and offer them a higher-rated container.
Ready to invest in containers that fit your exact needs? Check out our available packaging products online or contact us today to talk to us about your packaging needs.