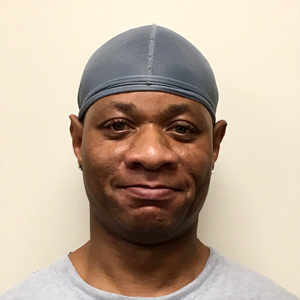 Title
Warehouseman in Houston
What is your role at Pipeline?
Shipping and receiving
When did you start (Month/Year) at Pipeline?
September 2016
Family?
Wife Ashley, Son Freshawn and Daughter Frenchelle
Pets?
No
What do you enjoy about living in your state/area?
Houston culture
Hobbies?
Sports, singing, listening to music
Pet peeves?
Houston Traffic
Who has been the greatest inspiration in your life?
God
Read any good books?
No
Favorite movie?
Pretty in Pink
Favorite color?
Blue
Favorite food? 
Seafood
What is something that you think no one knows about you?
I'm shy
What would you want other people to know about you?
I'm a veteran
What 1 word best describes you?
Real
What do you enjoy most about working at Pipeline?
The family atmosphere