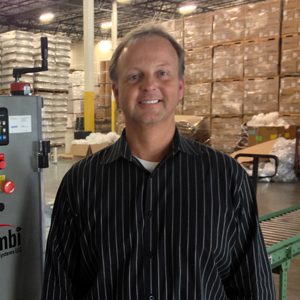 Title
Sales Representative in Dallas
What is your role at Pipeline?
Selling valued services and packaging products to our fantastic customers
When did you start (Month/Year) at Pipeline?
April 2013
Family?
Wife, two stepsons, one granddaughter (Gia) and a grandson (George) on the way
Pets?
Dog (Frankie)
What do you enjoy about living in your state/area?
Weather, economic opportunities, easy to get to anywhere in the world from DFW, cost of living and great golf courses
Hobbies?
Golf, Motorcycles, Snow Skiing, Sailing, Food/Drink and reading
Pet peeves?
Lack of self-awareness
Who has been the greatest inspiration in your life?
No one person
Read any good books?
Too many to list (The last good book I read was Hillbilly Elegy)
Favorite movie?
The Shawshank Redemption, Caddyshack
Favorite color?
I don't have one.
Favorite food? 
French 
What is something that you think no one knows about you?
Hard to say, I'm pretty much an open book.
What would you want other people to know about you?
I'm an open book.
What 1 word best describes you?
Unique (my wife suggested some other words…)
What do you enjoy most about working at Pipeline?
The personal interactions with our employees and our customers