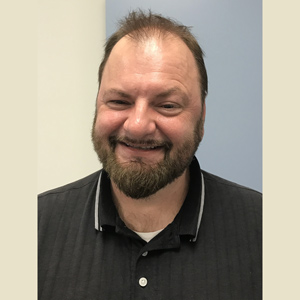 Title
Inside Sales in Atlanta
What is your role at Pipeline?
Assisting customers in sourcing and purchasing containers
When did you start (Month/Year) at Pipeline?
February 2010
Family?
One son; Druce Everhart
Pets?
One Chiweenie, named Barkley, and 3 fish
What do you enjoy about living in your state/area?
Its beautiful! Georgia has everything from the mountains to beaches.
Hobbies?
Coral propagation in home reef aquaria
Pet peeves?
Poor manners
Who has been the greatest inspiration in your life?
Carol Burnette – for her ability to find humor in the face of adversity
Read any good books?
The Princes of Ireland by Edward Rutherfurd
Favorite movie?
Grapes of Wrath
Favorite color?
Red
Favorite food? 
Chicago Style Stuffed Pizza
What is something that you think no one knows about you?
I played Rugby for years in our local league
What would you want other people to know about you?
That I'm eager to lend a hand - Just ask!
What 1 word best describes you?
Conscientious
What do you enjoy most about working at Pipeline?
Helping people – Helping customers find solutions to issues that affect them regarding packaging