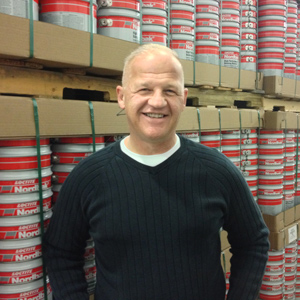 Title: Sales Representative in Detroit, MI

How would you describe your role at Pipeline? To grow my territory in sales and profitability by: building and improving my relationships with customers, finding new customers and building and improving internal relationships.

When did you start at Pipeline? April 2013

Family? 2 boys

What do you enjoy most about living in your area/state? Lots of things to do: water sports, fishing, camping and cultural diversity.

Hobbies? Wood working

Pet peeves? Not doing something that was promised

Who has been the greatest inspiration in your life? My mom and dad. They both gave me different gifts in: love, strength, perseverance and kindness to others.

Read any good books? The Giving Tree. I know it's a kid's book but I young have kids. Message is very profound.

Favorite movie? Hacksaw Ridge - The biography of Desmond Doss

Favorite Color? Blue

Favorite Food? Cheeseburgers

What is something you think no one knows about you? I'm extremely self-critical

What would you want other people to know about you? I don't judge a book by its cover

What 1 word best describes you? Open-minded

What do you enjoy most about working at Pipeline? We are a collective group working for the same goal.