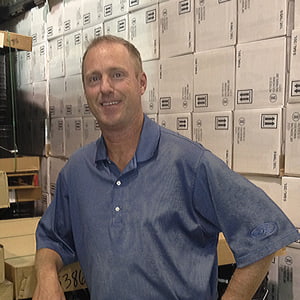 Title
Sales Rep in Detroit
What is your role at Pipeline?
To provide valued services and packaging items to customers in Michigan and Northern Indiana
When did you start (Month/Year) at Pipeline?
December 2010
Family?
3 kids – Drew 22, Jordan 19 and Alayna 16 
Pets?
Yorkie - Lexie
What do you enjoy about living in your state/area?
The people, Lake Michigan beaches, great golf
Hobbies?
Golf, sports, live music
Pet peeves?
Buyers who shop pricing
Who has been the greatest inspiration in your life?
Jesus Christ
Read any good books?
The Bible
Favorite movie?
The Hangover, any James Bond movie
Favorite color?
Blue
Favorite food? 
Pizza
What is something that you think no one knows about you?
I'm a cancer survivor
What would you want other people to know about you?
I have a strong faith and strong integrity 
What 1 word best describes you?
Loyal
What do you enjoy most about working at Pipeline?
My coworkers