When you're a manufacturer, there are plenty of things to worry about — budgets, taxes, legal fees, employment issues, finding and keeping customers, your competitors, the economy, supply chain issues. The list goes on … and on … and on.
Many business managers get a headache just reading this list.
But having Pipeline Packaging as your dedicated packaging supplier can make life at work a little easier. Taking advantage of Pipeline's packaging stocking program is like taking a strong dose of acetaminophen to take away your packaging-related headaches.
"I think the biggest thing our stocking program provides for customers is a sense of security," said Pipeline Packaging Sales Representative Brian Crevar. "Plus, the thought of having a consistent supply of the right product when you need it provides real peace of mind."
Pipeline customers can drive efficiencies and reduce costs by making use of our U.S.-based footprint that includes more than 1 million square feet of packaging storage space.
We have the added flexibility of warehouse locations in Atlanta, Ga., Cincinnati and Cleveland, Ohio, Charlotte, N.C., Dallas and Houston, Texas, Detroit, Mich., New Orleans, La., St. Louis, Mo., and Tulsa, Okla.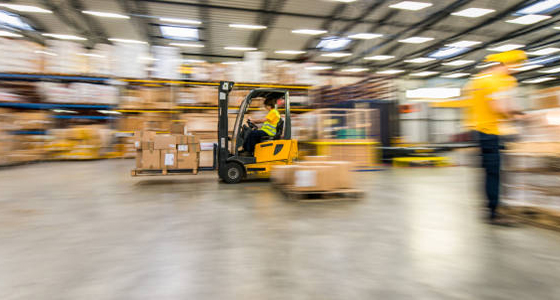 Plus, our order fulfillment and logistics team features in-house experts to help manage product inventory and container shipping logistics.
Here are some advantages of working with Pipeline:
Warehouse Space: Optimize your floor space by utilizing ours. Our warehouse space is scalable from a single bin of product to additional space for special packaging projects like assembly, palletization, and modification. We can scale to your inventory requirements.
Less-Than-Truckload (LTL) Shipments: Mix and match products on the same shipment while cutting shipping costs. LTL shipping is a great strategy for customers with smaller warehouses who maximize utilization of their space. Get what you want, when you want it.
Just-in-Time (JIT) Deliveries: Prevent stock-outs and reduce lead times with our team of experts overseeing JIT deliveries. Shipments can arrive as quickly as one to two days from your order date. We can adjust volumes based on changing market demands.
Quality Inspection: Our packaging team ensures you receive exactly what you're expecting by conducting quality inspections on all products received and shipped from our warehouses. There's no need to leave things to chance.
Freight Management: We negotiate shipping contracts on your behalf, selecting a contract that's best suited for your needs, shipment routing, tracking, and performance reporting can be made available when we manage your freight. Let us take care of all the logistical details.
So, there must be some sacrifice, right? More convenience but less accuracy?
Absolutely not. Pipeline Packaging boasts a performance rate of greater than 99.5 percent accuracy over the course of the last five years. When it comes to managing packaging fulfillment for our customers, we've got it down to a science.
"Accuracy in order fulfillment and deliveries is our top priority," said Crevar. "We understand that errors, even small ones, can create obstacles for our customers' daily operations."
Leveraging our warehouse and logistics management team means you have more time to focus on your core business. You also get flexibility to scale your inventory needs, increased cash flow and reduced expenses for both plant and product, competitive freight rates, and peace of mind.
"Our stocking program is a little like re-ordering your prescription," said Crevar. "You call when you need your packaging, and we get your order ready and get it to you when you need it. It's simple. At Pipeline Packaging, we're all about simplifying the process."
Customers don't get invoiced until their products are shipped from our warehouse.
"We also set ROPs (re-order points)," he said. "Once your inventory levels in our warehouse hit a certain point, we automatically re-order more product for you."
Crevar said with serious supply chain issues in the United States and beyond, there's never been a better time to take advantage of Pipeline Packaging's stocking program.
You gain confidence, consistency, accuracy, efficiency, and reliability when partnering with Pipeline Packaging. So, what are you waiting for?
Contact us today to get your new packaging stocking program started.