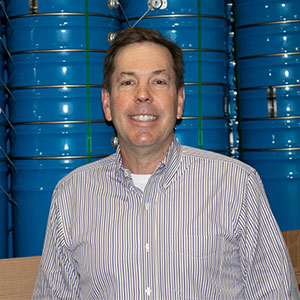 Tim Winings
Vice President of Sales
Tim joins Pipeline Packaging in 2015 as their Vice President of Sales.
Prior to joining Pipeline, he was Vice President of Sales for Stride Tool, Inc. Tim also held senior roles in distribution sales, supply chain consulting and manufacturing. Pipeline will see Tim further developing and executing the sales and marketing strategy. Understanding that great people make a great company, he will also continue to build upon the People at the Core culture within Pipeline.
Tim holds an undergraduate degree in Organizational Behavior from Miami University and an MBA from the Weatherhead School of Management at Case Western Reserve University. Tim and his wife, Lynne, are raising two boys. With Tim's dream of experiencing a sports championship in Cleveland now fulfilled, he hopes his beloved Browns and Indians have taken note and will follow suit.