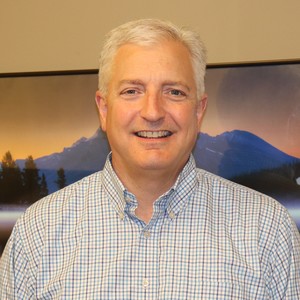 Title: VP of Marketing in Cleveland, OH

How would you describe your role at Pipeline? Manage and direct all aspects of marketing function for the company.

When did you start at Pipeline? August 2015

Family? Wife, Janet - Children: Spencer, Brieanna, Philippe, Henri, Devyn

Pets? Dogs: Skipper, Kirby, Einstein - Cats: Hercules, Zoey, Daisy - Tropical Fish

What do you enjoy most about living in your area/state? Access to Lake Erie and the various rivers that flow into it as well as the Emerald Necklace Park system that surrounds the greater Cleveland area…simply beautiful! I also enjoy that we have 4 unique seasons throughout the year.

Hobbies? Tennis, motorcycling, dirt biking, boating, kayacking, fishing, hiking nature trails... and spending as much time with my family as I can!

Pet peeves? Slow drivers in the fast lane... c'mon get out of the way!

Who has been the greatest inspiration in your life? My wife, she is rock solid, my soul mate, and the greatest mother to our children.

Favorite movie? Top Gun

Favorite Color? Blue

Favorite Food? Indian, Mexican, Thai since I really enjoy some heat!

What is something you think no one knows about you? My wife and I share the same birthday... the same year... I am 30 minutes older than her

What would you want other people to know about you? I try my best to follow the golden rule 'treat others' as I would want them to treat me.

What 1 word best describes you? Competitive

What do you enjoy most about working at Pipeline? The fact that we are an employee owned company, which drives us all to take care our customers as well as each Pipeline team member since in the end we are all owners and want the company to succeed.