Pipeline Packaging provides quality, cost-effective solutions for some of the world's premier beverage manufacturers. If you can drink it, Pipeline has a packaging solution for it — from water to milk to juice and carbonated beverages, and from coffee to tea to kombucha to beer and wine.
Having a quality, cost-effective beverage packaging supplier to help you stand out from the crowd on store shelves and in the refrigerated section is, quite frankly, just as important as what's inside those cans, bottles, or containers.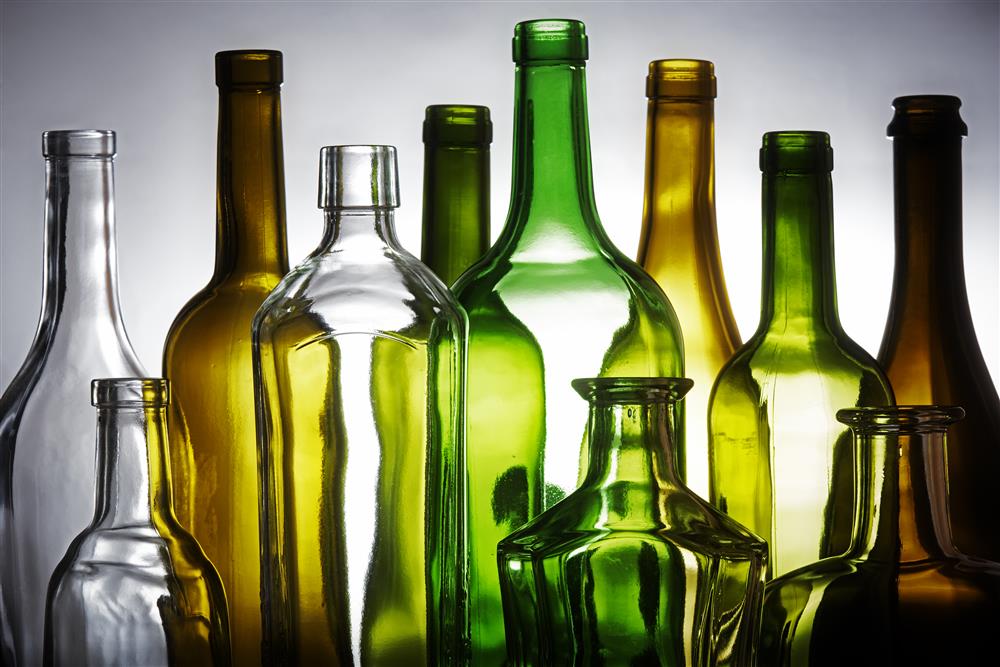 Here are four packaging elements vital if you're looking to make a splash in the beverage market today. Pipeline is helping customers lead the way, putting these practices in place.
1. Use Premium Packaging
It's a jungle out there. Really, it is. Retail space in the beverage category is more competitive than ever. Making the most of your shelf space is essential. Capturing your consumers' attention — and keeping it — is getting more challenging every day. How beverage brands utilize their shelf space is tied directly to their commercial success.
Do more than the bare minimum. Ways to make your beverage brand stand out include a uniquely shaped bottle, can, or container, high-end design, and top-shelf printing. If beverage companies get consumers to look at — and then touch — their products, the likelihood of those products getting taken to the checkout is greater.
For beverage packaging suppliers, offering something different is perceived as offering something better. Pipeline has the premium packaging products and capabilities it takes to differentiate your beverage brand.
2. Be Sustainable
Sustainability is more than just a buzzword. It's a trend that's here to stay. Companies in all industries are looking for ways to make their products more sustainable, from the manufacturing process to after the product is consumed — and every step in between, including packaging.
Sustainability — and reusability — is popular with younger consumers. Products that can be recycled and that are packaged in recycled materials attract a generation that cares about ethics and social responsibility … and one that will buy your beverage products for many years to come.
The more sustainable your packaging, the higher your likelihood for success — today and tomorrow. Pipeline has the sustainable packaging solution for you.
3. Embrace Variety
It's been said that variety is the spice of life. In the beverage industry, a lack of it can lead to your product's death quickly. A prime example is the craft beer industry. Craft beer shoppers are open-minded — they often don't know what they're going to take home until they peruse all available offerings in the cooler.
Craft brewers are socially influenced to innovate their packaging, so their products leap off the shelves. From creative artwork to unique glass bottles to larger aluminum cans, we rarely see much consistency in packaging across brands in this segment of the industry. This trend is picking up steam in other beverage industry segments as well.
With more than 400 beverage packaging suppliers around the world, combined with our custom packaging design capabilities, Pipeline has access to the most innovative products on the market. As your beverage packaging supplier, we can offer variety that's as "spicy" as you can dream up.
4. Find a Dedicated Beverage Packaging Supplier
When you need the right beverage packaging, Pipeline is here to help. You need more than just a supplier … you need a dedicated packaging partner. Pipeline strives to provide the best, most innovative, and most cost-effective packaging for all your beverage product needs.
Pipeline's extensive product line includes glass and plastic bottles, glass jars, aluminum cans, metal and plastic closures, and more. With global sourcing, warehousing and just-in-time delivery, inventory management, packaging design, package assembly and decoration, and engineering and testing, Pipeline is perfectly positioned to be your dedicated beverage packaging partner.
These are just a few beverage packaging tips to help drive your brand's success. Call us to find out more.