There is a lot of buzz these days about the growth of the Less-Than-Truckload (LTL) shipping industry and LTL shipping benefits. To provide some context, one of the largest LTL carriers in North America announced that in the third quarter of 2021 their number of shipments per day has increased 20% since the same time last year.
At Pipeline Packaging we take a hybrid approach to shipping by selecting the method best suited to each customer's needs. Our fleet of trucks serve customers in Ohio, Oklahoma, Louisiana and Texas — enabling us to deliver packaging products to customers in a radius of up to a couple of hundred miles.
Additionally, we ship from Atlanta, Detroit, Cincinnati, Charlotte and Dallas with LTL carriers. In fact, Pipeline Packaging utilizes LTL carriers to ship thousands of products to customers each week across the country. So, what's the appeal of LTL shipping? It's a great solution when shipping small quantities of freight. Rather than bear the cost of an entire truckload, the customer only pays for the portion of space it utilizes. LTL also enables delivery of goods as they become available, rather than waiting until there is enough product to fill an entire truckload.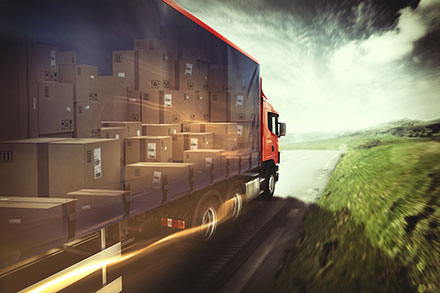 LTL shipping benefits Just-in-Time (JIT) delivery requirements. Our customers want to prevent stockouts of essential products and to be able to quickly replenish supplies. Pipeline Packaging's inventory management system enables our team to analyze a customer's product usage and plan accordingly, so they have the right products onsite. We then leverage a network of highly vetted LTL shipping companies to quickly deliver those products.
An additional benefit is that this approach helps customers maximize their valuable warehouse space. The combination of LTL and JIT delivery provides companies with a manageable mix of products, with more supplies arriving just when needed. This is vital given the current demand for warehouse space. Whether it's e-commerce companies who need space to store and quickly ship products or big box stores stockpiling inventory, the vacancy rate for warehouse space is 4.5% — the lowest in decades.
So, what do you need to know when considering if LTL delivery is right for your situation? Begin by evaluating the size and weight of your freight. FedEx and UPS are generally used for small shipments weighing under 150 lbs. However, shipments that weigh between 150 lbs. to 10,000 lbs. are good candidates for LTL transport. The freight must be packaged on fewer than a half dozen 40'' x 48'' pallets that use less than 12 feet in a truck.
Preparing a shipment for LTL transport also involves special care. Unlike dedicated carriers which transport freight from one "door" to another, LTL carriers offload and reload freight onto multiple trucks as it travels to its final destination. The rigors of LTL shipping require specific preparation to ensure that the freight arrives in good condition. Preparing thousands of pallets per week for LTL shipping has honed the skills of Pipeline Packaging's warehouse and logistics team. Some considerations include:
Does the fragility, value or weight of the freight require a crate?
Will the shipment cover 65% of the surface of a 40" x 48" pallet?
Freight will be moved by forklift which requires securing freight with shrink wrap
Labeling all contents is essential to ensure the freight gets to the correct destination
To provide our customers with an accurate estimate, the Pipeline Packaging team provides the LTL carrier with detailed information such as freight class, weight, is a lift gate required, are there special delivery instructions, etc. With the information at hand, our team prepares a Bill of Lading (BOL). The BOL serves as a contract between the carrier and the shipper. Pipeline Packaging's extensive experience enables us to connect customers with quality carriers at preferable rates. Finally, to make sure it's a smooth process, our logistics experts coordinate shipment routing, tracking and performance reporting when we manage customers' freight every step of the way.
Pipeline Packaging is focused on getting customers the right products at the right time. Providing customers with reliable, quick and efficient shipping options is critical to our mission. At a time when shipping headaches abound we are delighted to provide our customers with the right shipping solutions for their business. LTL shipping benefits are numerous and just one of the options Pipeline Packaging can implement for your business.