In the '80s, ZZ Top made it abundantly clear that every girl's crazy 'bout a sharp-dressed man.
But even before that famous song was played on the airwaves across the globe, Pipeline Packaging knew everyone's also crazy 'bout a sharp-dressed package.
That's why we offer all the extras to dress up your custom package for maximum impact. Sometimes those extras mean all the difference when you're trying to stand out from your competition.
From closures, lids, and caps to pumps, sprayers, and more, Pipeline Packaging can help dress your custom product packaging to the nines, so it will make an eye-opening impression on your customers … and their customers.
According to Tony Connelly, regional sourcing manager, Pipeline Packaging carries a wide range of closures to precisely fit customers' needs and expectations. From standard off-the-shelf extras to extreme custom designs, Pipeline Packaging has you covered.
Options range from fine mist and trigger sprayers used in the agricultural lawn and garden, automotive, and household cleaner industries to lotion and foam pumpers, ideal for the health and beauty industry. Pipeline also carries metal and plastic closures, including a range of safety features.
Plus, Pipeline Packaging carries many other packaging options including drum liners, pail liners, box liners, bulk bags, cubic yard boxes, cubitainers, hazmat tubes, and vials.
"You name it, we've got it … or we can get it," said Connelly. "It really comes down to what our customers are looking for. We work closely with customers to determine exactly what they need … and we work hard to get it for them."
Bulk Caps, Pumps, and Sprayers
For more than 30 years, Pipeline Packaging has been a leading distributor of bulk caps, pumps, and sprayers. Our team brings the expertise to help you find options that match your exact specifications.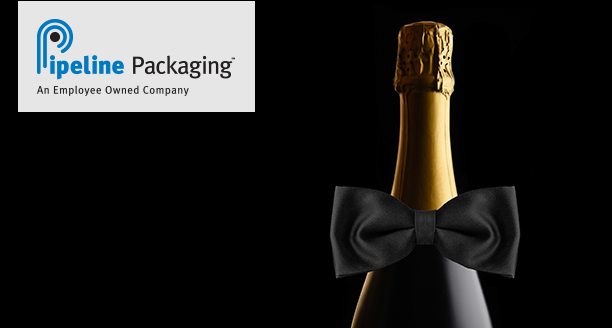 Our wide selection of caps, pumps, and sprayers is inventoried to provide just-in-time delivery and, as necessary, custom-designed options. If you don't find what you need on our website, call our team of experts who can either engineer a solution that matches your specification, or search the globe for what you need. We have a network of more than 300 suppliers we can call.
Caps and Lid Closures
Closures play an important role in custom product packaging. There are many factors to consider such as the styling and overall product brand, how the product will be dispensed, and whether the package needs extra protection. Our experts will guide you through testing your closure with both the package and product to ensure they're compatible. Check out our helpful guide to selecting the correct closures and liners.
Providing a wide selection — from plastics caps and lid closures to metal facets and plugs — and with safety features like child resistant and tamper-evident caps and liners, finding the right closure is easy. Not sure the correct size and "twist" for your closure? Our cap and neck finishes guide is sure to assist.
Sprayers
Mist and trigger sprayers are convenient and easy to use for dispensing a wide array of products, making them useful for the agricultural lawn and garden, automotive, and household cleaner industries. Whether you need fine mist, chemical resistance, or trigger sprayers, Pipeline Packaging can provide it. Learn about the benefits of trigger spray bottles.
Pumps
Lotion and foamer pumps are ideal for the health industry. They distribute the product evenly without having to handle or open the bottle, which eliminates mess. Foamer pumps have a multitude of benefits, including improved product lifespan. Learn about the benefits of foamer pumps.
In addition to our ability to dress up your packaging, here are some more good reasons to partner with Pipeline:
Expertise. Pipeline's been a leader in the rigid packaging industry for more than three decades. Our people bring the knowledge and experience to help you overcome any commercial packaging and shipping challenges.
Good People at the Core. We're an employee-owned company, meaning everyone you interact with is also an owner. We take personal responsibility for ensuring you receive the exact solution for your specific needs, as well as unmatched customer service.
Global Supply Network. We bring more than 300 international and domestic suppliers to the table, offering you leverage through competitive pricing and a breadth of choice.
Effortless Customization. As our customer, you'll have access to our entire suite of value-added services — just-in-time delivery, modified stock packaging, custom packaging design, packaging testing, and more.
So, if your product packaging is a bit scruffy around the edges and could benefit by dressing a bit more sharply, your friends at Pipeline Packaging are just a phone call away.
Contact us today to put Pipeline Packaging's Good People at the Core to work for you.