From kindergarten through elementary school and into high school, college, and beyond, package testing has been an important element in determining whether we're ready to move on to the next level … and into the real world.
The same can be said about testing industrial and commercial packaging products.
Making sure your packaging is ready for the next level … and the real world … is extremely important. Before it's put to work containing your products on your warehouse floor, on the shelves of mass retailers, or most importantly, in the homes of your consumers, you need peace of mind that it's going to perform every time.
That's precisely why having a packaging supplier that chooses suppliers committed to engineering and testing their products is vitally important for your business. When you partner with Pipeline Packaging, you can rest assured that you'll get a commitment to engineering and package testing.
At Pipeline Packaging, we can help ensure packaging preventative measures are taken by using the Six Sigma package performance testing methods. And we can assist in evaluating your packaging with the goal of helping you conform to packaging specifications and improving effectiveness, safety, and versatility.
You Name It, Our Suppliers Test for It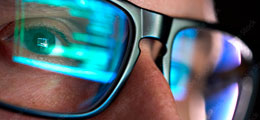 Whether evaluating your container's effectiveness or providing a preliminary performance appraisal per the Title 49 Code of Federal Regulations, our partnerships with key suppliers can help facilitate the following types of package testing:
Drop Testing: This tests the ability of a package to contain and protect hazardous materials if dropped.
Leak-Proof Testing: We can test the ability of a package to prevent leakage under conditions of normal transport.
Hydrostatic Pressure Testing: This tests the ability of a package to prevent leakage of liquids under pressure.
Stack Testing: We can also test the ability of a package to maintain stability while stacked with similar-type packages.
Vibration Standard Testing: This tests the ability of a package to withstand vibrations encountered during shipment (this is only required for initial design qualification package testing).
"Pre-Check" UN Standard Testing: While we don't certify UN standards with our package testing, we can analyze your packaging for any concerns in advance of you paying for valid UN certification package testing.
Plus, if you have additional package testing requirements for your specific packaging, there's no need to worry, we're happy to work with you and our suppliers to make sure your package conforms to your unique specifications and regulations.
No More Drips
One Pipeline Packaging customer who'd purchased pump sprayers from us for many years started to experience a serious issue. After pressing down, the pumps weren't releasing fully, preventing a hard seal. The result was a lot of dripping pumps.
An in-depth conversation with the customer service rep revealed that the manufacturer was providing the same pumps as always, with no modifications. To make matters even more challenging, no other customer had reported dripping pumps.
The manufacturer was at a loss to explain what was happening.
Our engineering and testing team jumped into action. We scanned the pump and 3D printed it three times larger than its normal size. Closely examining a cutout of the larger model revealed that some surfaces appeared worn away. Our team deducted that perhaps the mold used to produce the plastic parts was beginning to wear down with time and use.
The manufacturer carefully inspected the mold, and our assumption was correct. Further, this mold had only been used on our customer's project, which explained why no one else had an issue.
The reason for the dripping had been discovered thanks to the sleuth work from Pipeline. The older mold was retired, and there were no more drips moving forward.
More Reasons to Partner with Pipeline
In addition to one of the most comprehensive product offerings on the market and our extensive engineering and package testing capabilities, there are several other reasons to rely on Pipeline Packaging.
Our warehousing and logistics services help drive efficiencies within your business and reduce your costs. Our large geographic footprint, scalable stocking space, and an expert warehousing and logistics team deliver every day.
We can also help you reduce labor and administrative costs by delivering package assembly and decorating services. You gain access to our in-house packaging professionals as well as warehouse space and equipment, reducing your space and labor needs.
With a multitude of suppliers, complex product options, and a constantly changing market environment, sourcing product containers is time consuming and costly. You can leverage our global sourcing relationships with manufacturers near and abroad, saving your resources.
And our inventory management helps maintain the optimal amount of inventory for each customer, including you, by using advanced software and best-in-class inventory practices.
We're Your Conduit
If you don't see a product or service you're looking for on our website, there's no need to worry. We have access to thousands of additional SKUs and provide many custom services. Contact us online, call us at 877-242-1880, or reach out to your sales rep directly to learn more about your specific challenge.
You need the distributor with all the right engineering and package testing services, all the right global suppliers, all the right packaging, all the right locations, and all the right people. You need Pipeline Packaging.
Contact us today to learn how our partnerships to provide engineering and testing services can benefit your operations.