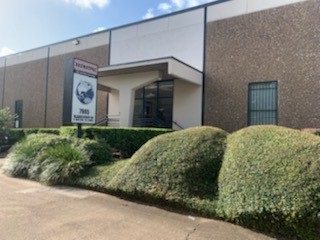 GLENWILLOW, Ohio (August 10, 2020) – Pipeline Packaging, the largest US distributor of rigid industrial containers, has acquired HAZMATPAC, Inc., a manufacturer and distributor of packaging containers for the safe transport of hazardous materials.
HAZMATPAC was founded in 1991 in response to demand created for certified packaging as a result of domestic and international regulations associated with shipping hazardous materials (hazmat).  Fast forward nearly three decades later, HAZMATPAC has become an industry leader in the specialized field of hazmat packaging. By always putting customers first, and focusing on compliance, safety, and quality, HAZMATPAC was a natural fit for acquisition by Pipeline Packaging.
"This acquisition represents a significant product line extension for our company and an exciting opportunity to expand into this niche business" says Chris Nelson, President of Pipeline Packaging.
HAZMATPAC will operate as a wholly owned independent subsidiary of Pipeline Packaging. HAZMATPAC has two locations, a 48,000 square foot warehouse in Houston, TX and a 31,000 square foot warehouse in Philadelphia, PA.  Nelson continues, "HAZMATPAC will work closely with the Pipeline Packaging team to share best practices as a way to grow both businesses."
Pipeline Packaging and U.S. COEXCELL, are subsidiaries of the Cleveland Steel Container Corporation. Pipeline Packaging is the largest US distributor of industrial rigid packaging and a strong resource in the consumer packaging market. Founded in 1988, Pipeline has grown to 10 sales offices and warehouses. As a 100% employee-owned company, its success is attributed to a dedicated, people-centric vision that unites the best industry talent and respected manufacturers with a commitment to always consider "CUSTOMERS FIRST."
Please visit our website at pipelinepackaging.com for more information or connect with us on our social channels: Facebook, Twitter, LinkedIn and YouTube.
Media Contact: Tom Martineau
Pipeline Packaging
440-549-1072