Sometimes you need more than just a cap to seal your containers. Induction liners are a form of bottle cap sealers found beneath the cap of a variety of bottled products, including ketchup bottles, windshield washer fluid, and more. Induction liners serve a variety of important functions:
Prevent leaks
Preserve perishable products
Act as Tamper Evidence
Some government agencies require products to have induction liners. For example, the Food and Drug Administration (FDA) requires tamper-evident packaging for any over-the-counter products. Hazardous materials like automotive fluids and other products may also require cap seals for safety purposes. Other organizations, such as Amazon, are pushing more companies to outfit their containers with these seals for increased shipping safety. Regardless of your need, induction liners can serve an important purpose for your products.
How Do Induction Liners Work?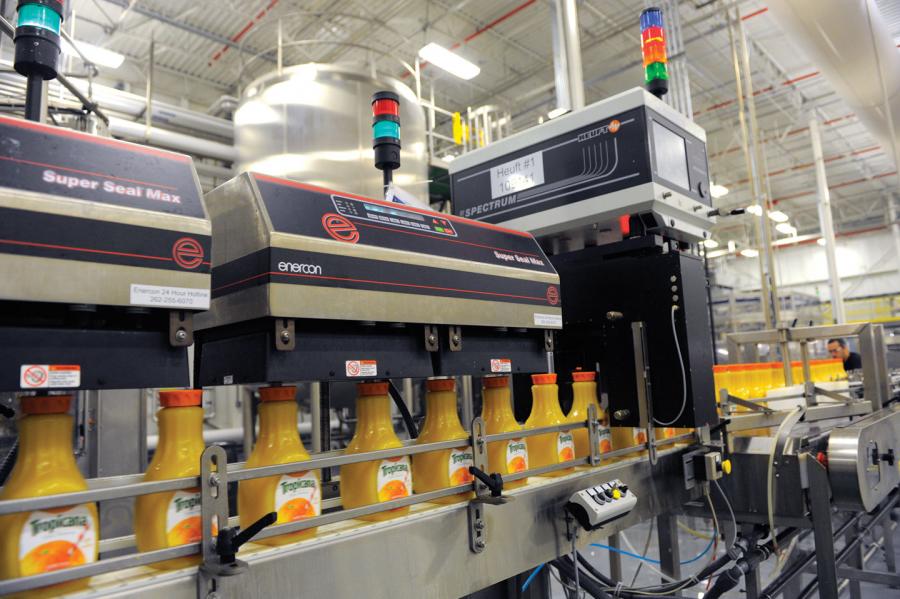 An induction liner, also known as a heat seal liner, is named after the process used to attach the seal to containers. The seal itself consists of three layers: a heat seal, a foil middle, and a backing piece. Induction liners are added inside the cap so that you can seal your containers after they're filled. Users can then remove or break through the seal in order to use your products.
The liner attachment process calls for either a handheld or automated sealing unit. Every cap should be torqued to a certain setting depending on its container. A consistent application of torque can help ensure that you have a proper seal on every container, which is important whether you sell hazardous material or food products that may spoil. If someone caps your products manually, there's a good chance he or she will apply different pounds of torque every time without that knowledge.
The amount of torque varies because of the size of the cap or type of container you use – for example, a glass has different torqueing needs than a plastic one. Cap manufacturers will have their own torque recommendations, but you can check out our application torque value chart for a general idea of what you'll need.
Once the cap is attached with the right torque, the container can run through an induction tunnel or some other similar application that will apply the right amount of heat to your caps. That induction process will allow the liner to seal onto the neck finish of your container. Once the container cools down for a bit, the seat should be set.
Where Can I Get the Right Induction Liners?
A good packaging distributor can help you get the right induction liners for your products. These liners are typically included inside your closures so that they're ready to attach to your filled containers. At Pipeline Packaging, we can work with you to ensure that you get the right induction liners and closures for your product requirements, whether you want a lift-and-peel seal, a tri-tab liner, or another solution.
Do you need quality packaging solutions for your products? Check out our available packaging products online or contact us today to talk to one of our experts today.