Current supply chain issues, container shipping delays and increasing freight costs can wreak havoc in your business. Partnering with a distributor who can effectively navigate the waves of change is essential to your business and your peace of mind.
Customers rely upon Pipeline Packaging to efficiently source thousands of quality products in the U.S. and abroad. This expectation becomes even greater when the business climate is unpredictable. The focus of our Global Packaging Sourcing Services is to maintain the product line strategy for everything Pipeline Packaging sells to ensure that we have the right products, at the right time and the best prices for our customers.
The foundation for success is Pipeline Packaging's relationship with 400 suppliers around the world. Managing and maintaining this complex network of suppliers involves continually identifying and evaluating new and existing resources. Pipeline Packaging's deep expertise in product selection, strategic packaging sourcing and supplier management is vital to helping provide customers with the products they need, when they need them.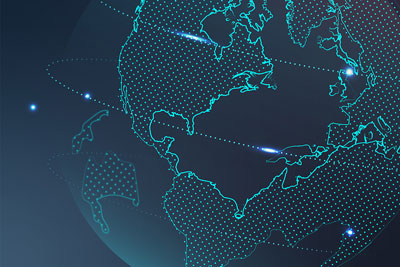 The Power of Three: Selection, Sourcing and Suppliers
Product Selection: "It all begins with understanding a customer's needs," says Frank Minjares, strategic sourcing manager at Pipeline Packaging. "We work closely with each customer to understand the exact product specifications and requirements such as budget, shipping and warehousing. The level of customization needed varies. Some existing products are a perfect fit and in other instances, we work with manufacturers to create a unique product for the customer. Pipeline Packaging's access to thousands of standard and specialty products provides customers with a variety of packaging solutions to meet their needs.
Strategic Sourcing: Pipeline Packaging partners with suppliers across the globe to find the best possible packaging products. Approximately 80% of its suppliers are in the U.S. in part because the company is repatriating many products due to issues with ocean freight and on-going tariffs with China. However, sourcing quality packaging is not constrained by borders — especially when it comes to product quality. For example, if a certain item isn't manufactured or made well in the U.S., then Pipeline Packaging's strategic packaging sourcing managers look to suppliers in other countries such as Mexico, Europe, China, India or Vietnam.
Supply chain shortages caused by the pandemic have hit nearly every industry. Undeterred, Minjares and his colleagues leave no stone unturned such as searching trading records to locate suppliers who might have the products customers need. Once a supplier is located, the next step is to vet them. Since in-person visits aren't an option Minjares takes the vetting process virtual. "I have the supplier give me a tour of the plant using a phone so that I can evaluate the facility. You learn a lot during walk-throughs, both virtual and in-person, such as employee morale, facility upkeep practices and how well people work together. It's become a best practice and will continue to be useful even after travel resumes."
Supplier Management: The evaluation process continues after Pipeline Packaging begins distributing a manufacturer's products. This includes an ongoing analysis of factors such as: does a supplier's shipments arrive on time? are the products consistently high-quality? if a customer repeatedly buys a product can we negotiate a better price on their behalf?
Pipeline Packaging works closely with suppliers to provide them with feedback about their performance. Suppliers who aren't performing well have quarterly meetings to address issues such as product quality and availability. Pipeline Packaging also conducts annual assessments of suppliers in good standing.
Pipeline Packaging: Sourcing packaging regardless of circumstances
"Finding and maintaining the right products for our customers is a responsibility that I take very seriously. They depend upon us to have the right packaging solution when and where they need it," says Minjares. "That expectation doesn't change despite a pandemic. In fact, it becomes even more important."