Brand differentiation plays a pivotal role for any business. While custom shaped containers are one great way to make your products stand out from the competition, it's not the only solution available.
There are a variety of alternative approaches you can use to achieve premium packaging if you don't want to opt for the time and expense of creating custom containers. Here are some cost-effective methods that you can use to differentiate your product packaging.
Consider Available Stock Container Shapes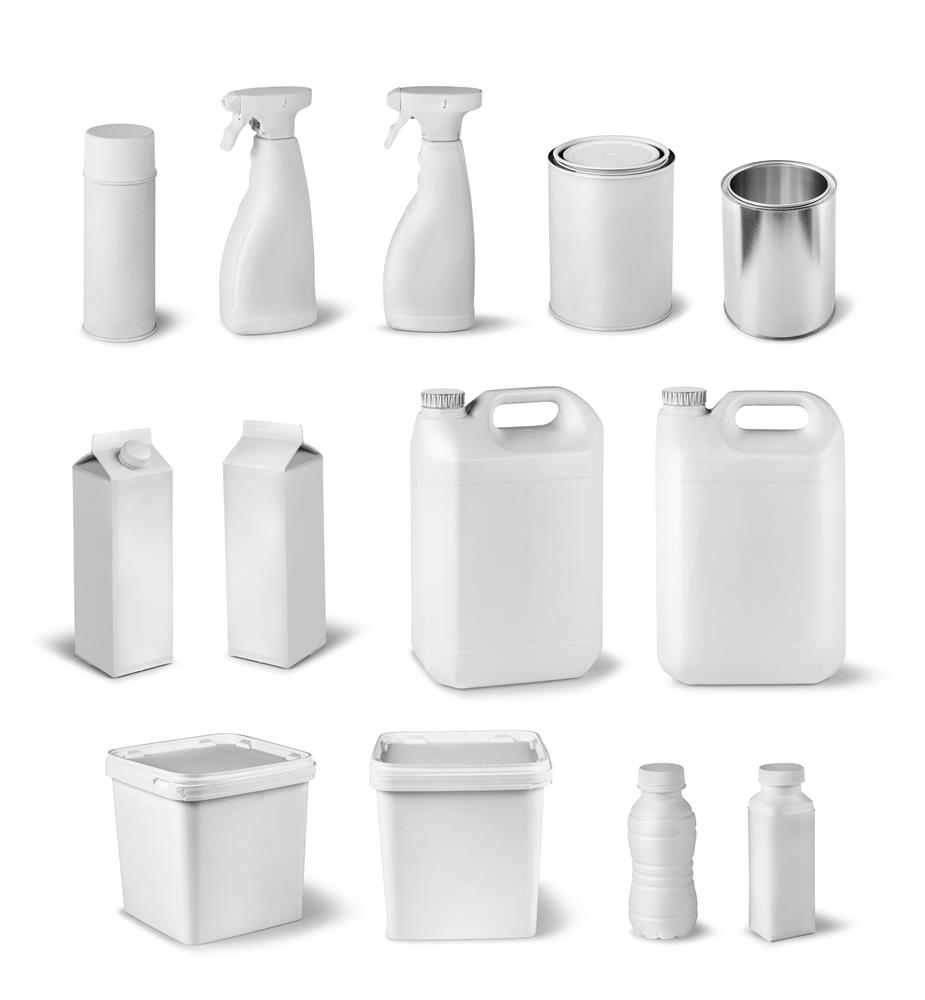 If you don't want to opt for a custom container, there are still plenty of alternative shapes and colors available for stock bottles, pails, jars, and more. Packaging suppliers typically have a large range of stock containers for a variety of businesses. One of those containers can help you find a solution that's more attractive or unique than what's currently used in your industry.
For example, let's pretend you need packaging for peanut butter intended for sale in grocery stores. A classic plastic jar won't help you differentiate your brand from the rest of the market. However, a container that's taller, thinner, or different in some way can catch consumers' eyes. Work with your packaging supplier to find an existing container that helps you distinguish your brand.
Modify Existing Containers
Another way to utilize stock containers in a new way is through container modification. Your supplier can physically modify existing packaging to fit your operational needs or add value for your consumers. Whether that means punching spout holes in pails, adding a secondary special promotion sticker, or attaching a free hand-held sprayer, you can customize your packaging without having to build a custom aluminum mold.
Contemplate Different Packaging Materials
Your material of choice can also help you differentiate your products from the crowd. If your competition uses tinplate containers, you may be able to opt for plastic to give your packaging a more modern look. You could also consider switching from polyethylene to a clear PET or even glass. Both materials can add to the perceived value of your product by creating a transparent container that allows you to showcase your product as a part of your packaging.
Sustainable materials can also help make your products more attractive to environmentally conscious customers. If you use biodegradable materials or packaging made with post-consumer waste, you can promote that on your label. This distinction can not only appeal consumers focused on reducing, reusing and recycling, but also retailers that are anxious to leverage the marketing appeal of sustainable products.
Enhance Your Product Labels
While the container is a major part of your packaging solution, it's not the only part of your packaging that you can upgrade. Your labels can also play a pivotal role supporting your containers to attract consumers to your product.
If you use pressure-sensitive labels, there are a variety of shapes, materials, and even textures that you can use to enhance your design. Certain materials, such as a clear film, can help you create an intriguing transparent look, while features like hot foil stamping and embossing can create an elegant, high-end aesthetic. Digital label printing can even utilize variable data printing to customize labels for special events or other marketing purposes.
Another opportunity is to switch from a pressure sensitive label to a shrink sleeve. These labels will shrink and conform to the shape of your containers, which can help you accentuate the shape of your container. As such, shrinks sleeves allow for 360-degree label coverage that lets you utilize more than just the label panel of your container.
Utilize Different Types of Caps and Fittings
If you want to enhance your packaging, you may want to evaluate your choice of closures. A different kind of cap or fitting can update both the look and functionality of your packaging to differentiate it from the competition.
These changes can range from something as simple as a new size or color cap. You can also opt for a closure like a foamer pump, sprayer, flip-top cap, or some other solution that changes the way consumers interact with your products. In turn, you'll have a new way to increase the visibility or usability of your products that can help you separate your message and brand from the competition.
Find the Right Packaging Solution for Your Products
No matter your product, it's important to find the right packaging solution. At Pipeline, we can help you identify the right product packaging for your needs and budget, whether that's an existing container and closure or a custom packaging design.