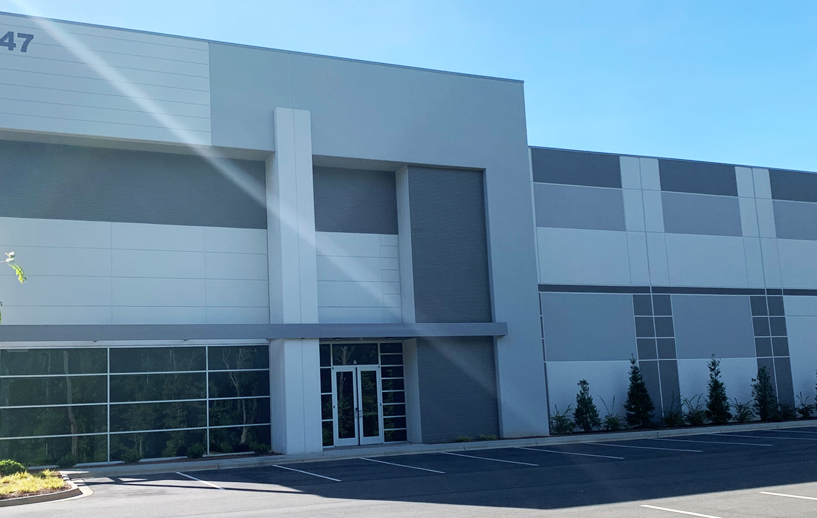 GLENWILLOW, Ohio (June 25, 2020) – Pipeline Packaging, the largest US distributor of rigid industrial containers, relocated its Charlotte, NC office to Fort Mill, SC.

"The southeast market is very important to Pipeline Packaging and I'd like to thank our customers for their continued support, which has led to our growth and the need for additional space. We have many customers in the Carolina's and our new location will enable us to more efficiently service their warehousing needs," says, Tim Winings, Vice President of Sales at Pipeline Packaging.
"Our customers are our top priority, but as an employee-owned company, we are constantly looking for ways to make improvements for our employees," states Chris Nelson, President of Pipeline Packaging. Nelson continues "The new location is a larger, more modern warehouse with higher ceilings, better lighting, and more centrally located off interstate 77."
The new Charlotte location is conveniently located at 547 Kings Ridge Drive, Fort Mill, South Carolina. Phone numbers remain the same: 855.596.9909/704.392.9023 and fax: 704.392.9063.
Pipeline Packaging and U.S. COEXCELL, are subsidiaries of the Cleveland Steel Container Corporation. Pipeline Packaging is the largest US distributor of industrial rigid packaging and a strong resource in the consumer packaging market. Founded in 1988, Pipeline has grown to 10 sales offices and warehouses. As a 100% employee-owned company, its success is attributed to a dedicated, people-centric vision that unites the best industry talent and respected manufacturers with a commitment to always consider "CUSTOMERS FIRST."
Please visit our website at pipelinepackaging.com for more information or connect with us on our social channels: Facebook, Twitter, LinkedIn and YouTube.
Media Contact: Tom Martineau
Pipeline Packaging
440-549-1072